Our LOGO SAYS IT ALL....
We are a group of caring women who love God and love doing his will to serve others.
All ladies are invited to join us in our labor of love. The work is hard but very satisfying. And we have loads of Fun. In addition to the ministry's work, CWF hosts three fun events, Our spring Tea Party, Fall Retreat, and Winter Christmas Party.
We meet on the third Tuesday of each month From 10:30-12:00 in the fellowship hall. Meetings are suspended in June, July, and August for the summer break. Our mission projects continue through the summer break.
The Officers for the 2023-2024 Year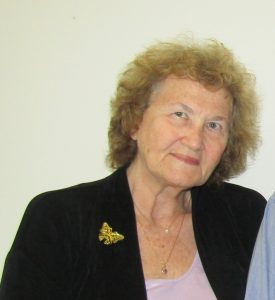 Ginny Parker
Vice-President