Our Music Minister  Jane Noren
Make a joyful noise unto the Lord, all the earth: make a loud noise, and rejoice, and sing praise. Sing unto the Lord with the harp; with the harp, and the voice of a psalm"
(Psalm 98:4–5)
Music is so important in praising and worshipping God as much today as it was thousands of years ago!
Here at SWCC, you have the opportunity to get involved in this Ministry in many ways:
Choir – either Sunday morning, or be involved in our Easter and Christmas production, or both.  We would LOVE to have you join us!
Special Music – Solos, duets, trios are all welcome, so come and bless us with your talents.
Instruments – We are always looking for talented folks to play an instrument to add to our service.
Bell Choir – What fun!  You need no experience or need to know how to read music, just a willingness to commit to our bell practices.
Drama – Again, no experience is needed, just come and help us tell the Easter and Christmas story in drama and song at our productions.  You will enjoy!
 A  good music program is part of a thriving, growing, spirit-filled church, it is a form of worshipping and praising our Lord.
Everyone is invited to sing with us on Sunday mornings. Don't worry that you are not a good singer. Come make a joyful noise unto the Lord.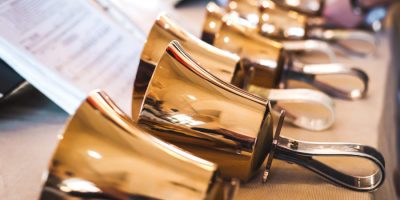 Praise Ringers- Bell Choir
Our Praise ringers are great ..but they all are masters in progress....You are encouraged to come join in and see for yourself that you too can be a Praise Ringer.
All music is special here, but some more than others. Every Sunday we have someone perform a special music piece. Often it is a solo singer, a duet, or a group of singers. Most are from our own church. We also host a guest Musician, when we can. Our own Bob Maciok, musician and singer is with us on the first Sunday of each month.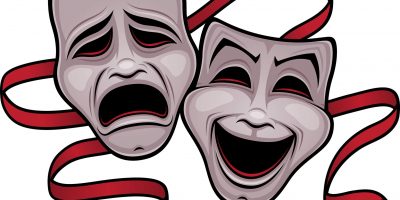 Our music director Jane Noren is responsible for the production of our plays. She often writes them herself. The performers in our plays are all amateurs. The magic sauce is the dedication and love that goes into every scene. The performers say the work is worth it ALL on performance nights.
Music is the foundation of our pageants. The pageant Choir brings the story to life. The fullness of voices raised in harmony adds a lot of emotion to our plays. The music reminds the audience of the reason for the season.
Our production crew is made up of scenery designers, Spotlight operator, Costume and props director, stage setup crew, and our audiovisual unit that keeps it all running.