Music, at Southwest Christian Church, is a way for us as Christians to express our love, devotion, and praise for our God. We pray our music will always lead our thoughts toward God rather than ourselves. As you worship with us at SWCC, we hope the music will bring your heart soul, and mind together to focus entirely on Him.
Psalms 95: 1-3 "O come, let us sing unto the Lord:  let us make a joyful noise to the rock of our salvation.  Let us come before His presence with thanksgiving, and make a joyful noise unto Him with music and song.  For the Lord is the great God, and the great King above all gods."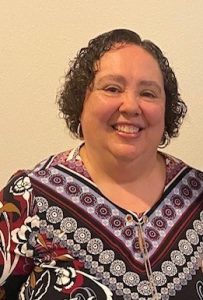 About our Music Director Natalie Amato
Every person has been given gifts and talents by our loving God.  My ministry, in service to others, is music.  My first recollection of music in my life was at the age of three, sitting on the floor with a toy piano.
Music touches every single individual on this planet.  How it is used, and for what purpose, is paramount.  There are many facets to music, whether it is vocal or instrumental.
Music can pierce us in the deepest part of our souls. It inspires, edifies, it unites us, music educates, it is healing, it is therapeutic, lifts our spirits, and on and on.
I received my Bachelor's Degree in Music Education from Wilmington College (OH). I worked towards my Master's Degree, in music, first at Miami University (OH) and later at the Cincinnati Bible College & Seminary.
My prayer is that the gifts and talents that God has blessed me with will be used for HIS glory, honor, and purpose.  It is also my prayer that God will use the music through me to touch someone's heart.  And, that they might ultimately draw closer to having a personal relationship with our Savior and Lord.
At SWCC our Music Ministry
offers many opportunities  to get involved
We are a volunteer group of individuals who have the desire to praise our God through song! Anyone who loves music and loves to sing is invited to join us. We ask that you commit to a weekly rehearsal.  This helps us prepare our Sunday morning and Sunday evening selections. (We sing once a month in our evening service.)The choir also provides the music needed for our Easter and Christmas productions.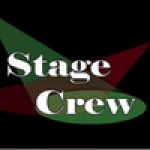 Our, "behind the scenes" folks are very important to the choir and drama team.  They are much needed and much appreciated. Whether it's customers, light, or audio/visual...everyone is important for the success of our major productions. If you like being"unseen" this department is for you!